Has anyone ran into a problem with exporting images by publishing via the project tab?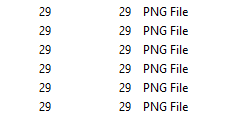 Hi @user1514,
I'm not 100% sure what your screenshot is showing? Are you able to provide me with the image file that was created? Rather than post on this forum, if you would prefer you can send it to support@cadasio.com, and one of our team will take a look
Hi @user1514,
My understanding is that you spoke to a colleague of mine last week regarding some animation information, and as part of that, this issue was discussed and hopefully resolved. If that's, not the case then please let us know by updating this forum post or emailing support.
Yes, this issue has been resolved, thanks for your support and hard work.